Is there a separate car park and entrance?
Yes, up to 30 minutes before the start of the event, parking spaces are reserved in our private Vaart car park (€10). The reserved spaces will be strictly controlled. So have your European disabled parking card, identity card and admission ticket ready to present to the parking attendants.
Close to this car park is entrance 7B. This entrance is specifically for wheelchair users and people with temporary mobility.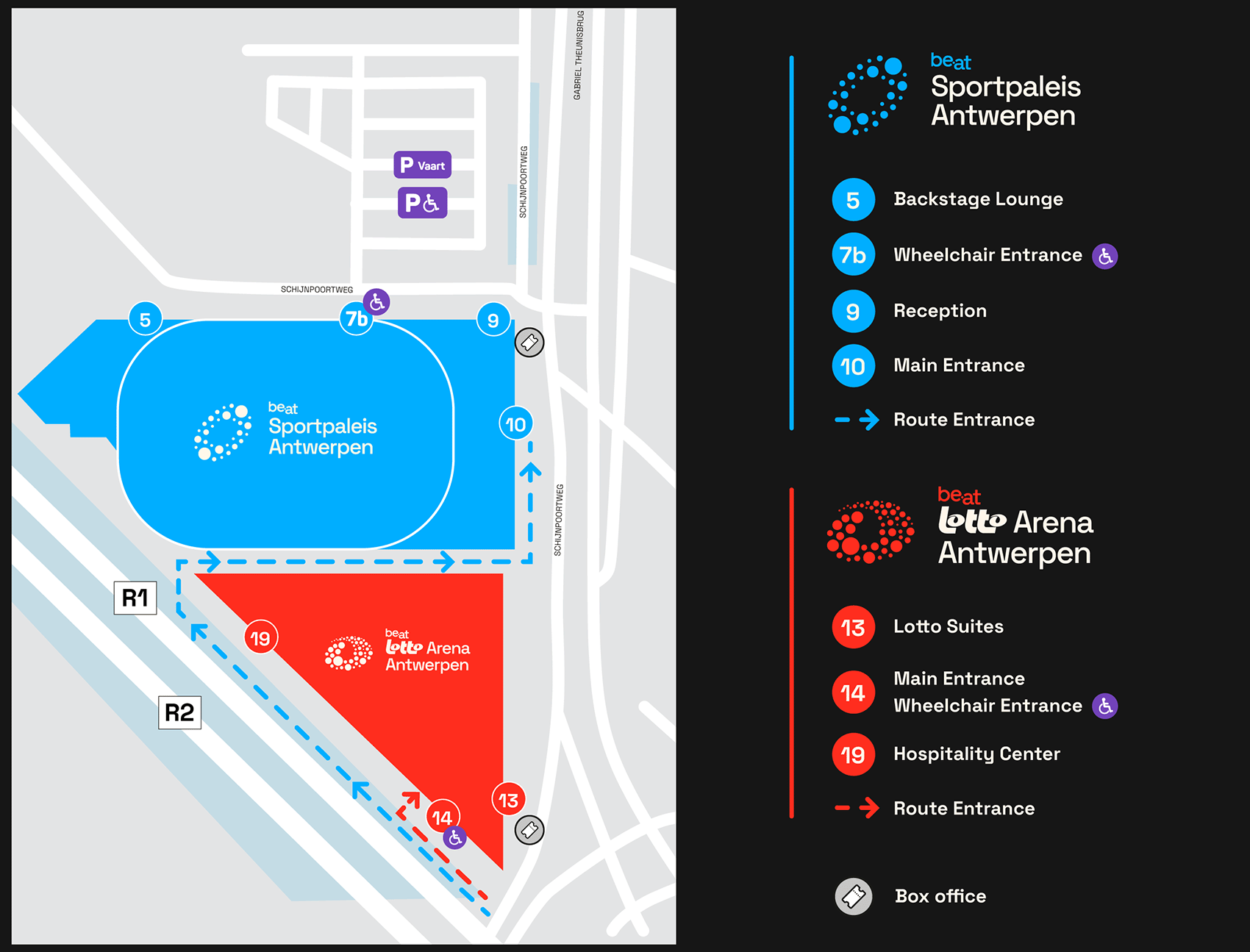 Was this article helpful?