Is there a separate car park and entrance?
Wheelchair users in possession of a parking pass for persons with disabilities will be assigned a separate parking space. Give us a call in advance on +32 3 400 00 34 and we will check the possibilities for each event. We are available every weekday from 9 a.m. to noon and from 1 p.m. to 5.30 p.m.
On the right hand side of Sportpaleis is entrance 7B. This entrance is accessible for wheelchair users and visitors with specific needs.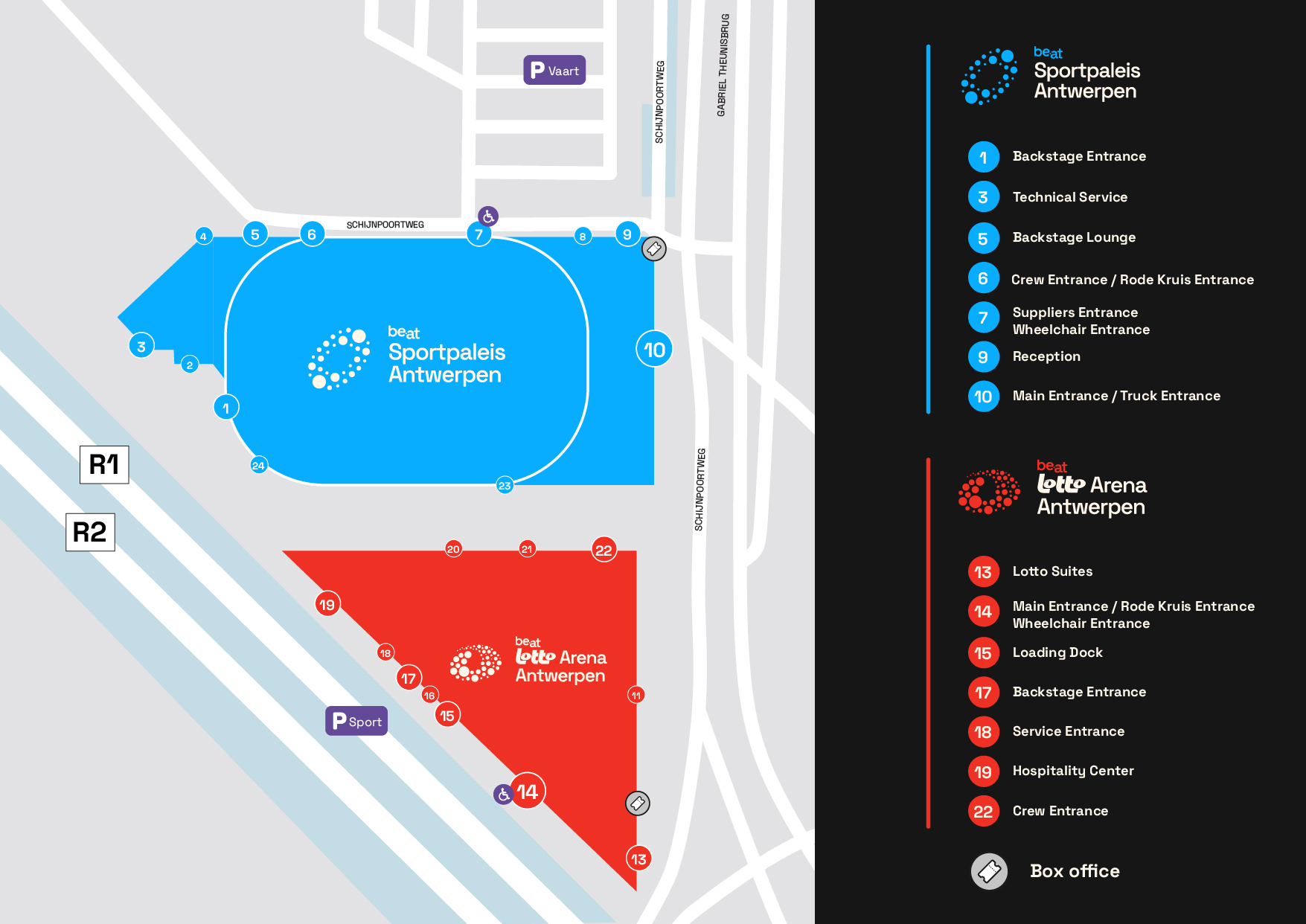 Was this article helpful?