Where is the main entrance of Sportpaleis Antwerp
The main entrance is situated to the left of the building under the flyover. Follow the on-site signage towards the main entrance. Just past the ticket check you can make use of the (paying) lockers.
Visitors with specific needs and visitors with accessible tickets are welcome to use Entrance 7B on the right-hand side of the building.
Do you first need to pick-up or pay tickets at our box office? Then first pass our box office at the front of the building, on the right-hand corner next to Parking Vaart.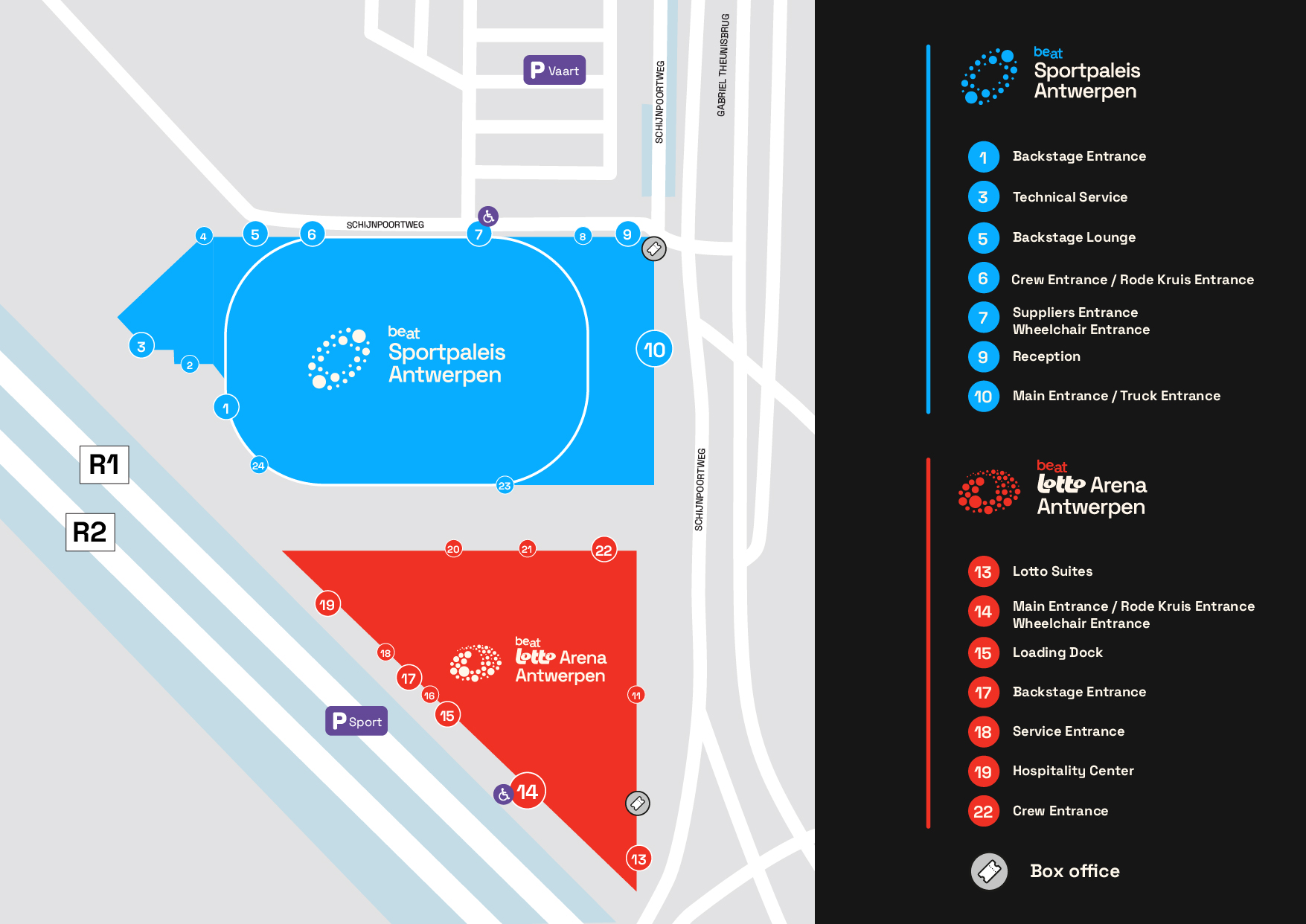 Once you enter the central foyer, then follow the colour on your ticket. This colour brings you to your designated location within the venue where you will be able to follow your block, row and seat number. There are restrooms and bars on each floor.
Feel free to speak to a member of staff if you have any questions or would like more information about the venue. There is also an information desk in the central foyer.
Was this article helpful?