Where can I find the entrance to the different VIP Lounges?
Backstage Lounge
The entrance to the Backstage Lounge (entrance 5) is on the right side of the Sportpaleis. Walk past the front of the Sportpaleis and keep walking to the side of the building until entrance 5, opposite parking Vaart.


Hospitality Center
The entrance to the Hospitality Center (entrance 19) is at the back of the Lotto Arena. Walk past the general entrance and keep walking along the side of the building until entrance 19, opposite Parking Sport.


Lotto Suites
The VIP Lounge entrance is located to the right of the main entrance to the Lotto Arena.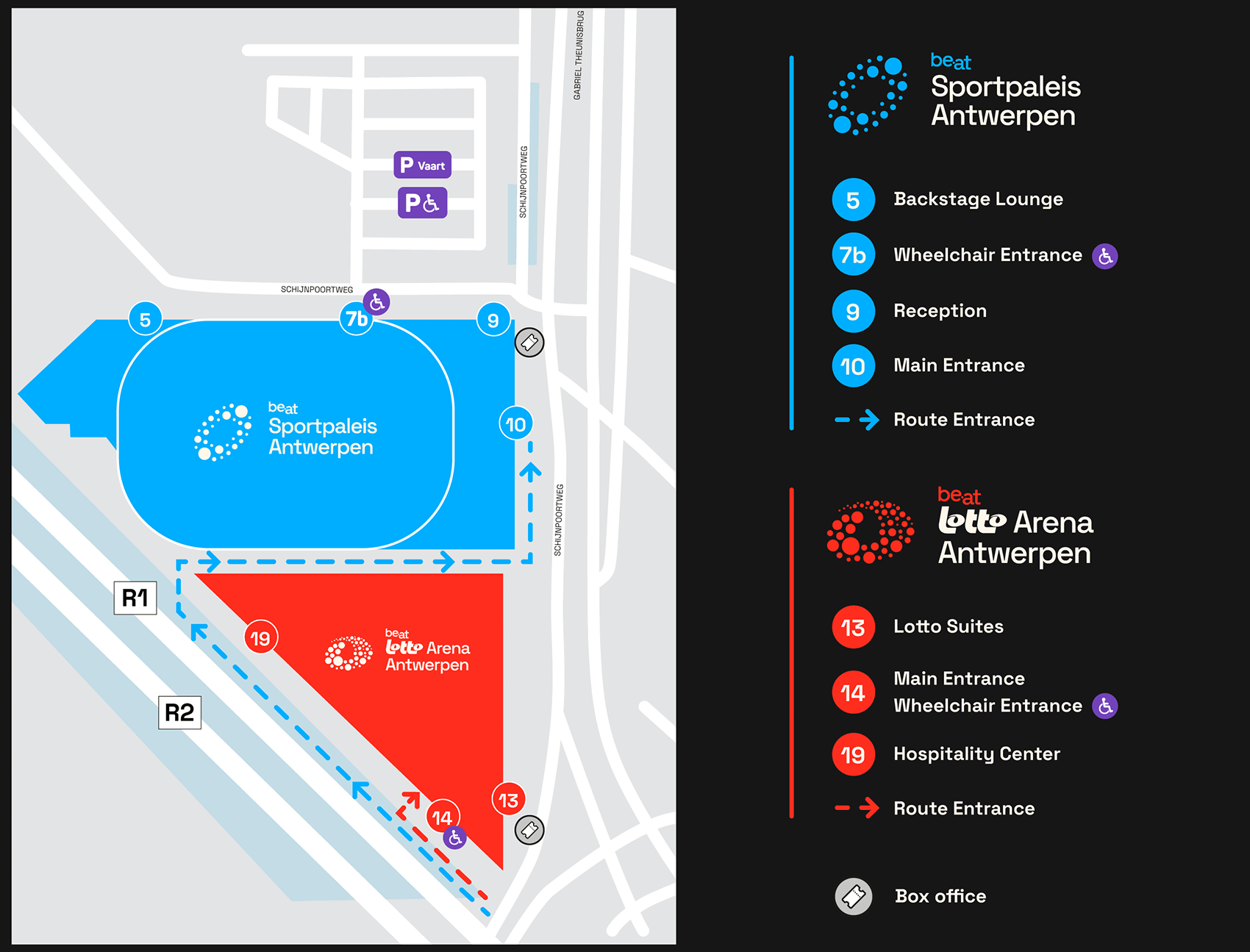 Was this article helpful?